Activating Software
You have to register the software if you want to use it in unlimited mode.
After you successfully purchase a license through PayPal, they will send us a confirmation email. Once we have received this email we will email you the full version download link and license key within one business day.
To register the labeling software, do the following:
Please exit the running Label Designer before running the uninstaller.
Uninstall the trial version.
Download the full version and then install it.
After the installation is complete, run the labeling software.
Select Help -> Register, copy the license key from your email and paste it into the field below.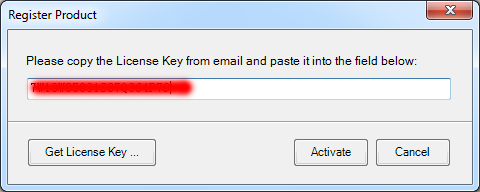 Click on the "Activate" button, to activate your product.